RDMH Board of Directors meeting held April 22
---
---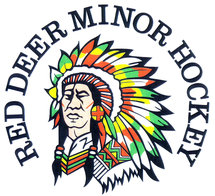 The Red Deer Minor Hockey Board of Directors recently met for their annual retreat.
Highlights of the meeting meeting are outlined below:
RDMH will apply to Hockey Alberta to host one U11 AA team next season (a reduction from two teams).
The U11 Female teams will be tiered beginning 2023/2024 season and teams will be tiered withing the CAHL/RMFHL.
The U11 half price Goaltender program will be extended another season, for 2023/2024.
Elite Team dress standards for games will be expanded at the discretion of the head coach, to allow the inclusion of Golf Shirts with dress pants and dress shoes.
2023 Fall Player selection for AA/A teams will change to include a minimum of 3 sessions prior to player release. More independent evaluators will be introduced and Black and White games will be eliminated. Specific information will be added to the website in August.
Red Deer will share a U13AA Female team with Sylvan Lake Minor Hockey. Games and practices will be shared between the two organizations and a new jersey design will be created.
The official Red Deer Minor Hockey Logo will be see slight alterations. RDMH is currently working with local nations, to create an acceptable design. The updated logo will be introduced closer to season start up.
RDMH is proud of the organization that we are all a part of. Thanks to a tremendous group of volunteers and parents, we are a leader in the province.
Registration for next season will begin May 1st.
Coach applications are accepted throughout the Month of May.
Elite/High Performance interviews are held in early June
City league coaches will be announced in the fall
The Red Deer Minor Hockey AGM will be held Thursday June 22 - location TBA
Board Member Nominations are due on or before the first Friday in June in order to be eligible for election at the AGM.
There will be 5 director positions up for election.
Please contact the office via email for more information and for a nomination form if you are interested in becoming of RDMH Board of Director.